Welcome to the Golden City
History
Amritsar was founded by Sri Guru Ramdass ji, the fourth guru of the Sikhs in about 1574 A.D. Before the city was founded, the area was covered with thick forests and had several lakes. To start the city the Guru invited 52 traders from different sectors belongings to nearby places like Patti and Kasur to settle here. These families started the first 32 shops in the city which still stand in the street called Batisi Hatta (32 shops). The Guru himself shifted to live among them in the city which came to be called Ramdaspur and has been eulogised in the Guru Granth Sahib.
Why visit Amritsar?
Golden Temple marks Amritsar as the holiest city for Sikhs, attracting thousands of pilgrims yearly. It's worth visiting just to see the shrine illuminated at night when it seems to float in the Sarovar (water tank) surrounding it.
The Guru Granth Sahib (the Sikh scripture) is displayed within the shrine, surrounded by floral offerings and so much gilding that the room seems to glow. You'll hear rhythmic chanting as worshippers walk around the chamber in a clockwise direction (non-Sikhs are welcome too). Each evening, the holy book is paraded in front of jostling crowds before being put to bed in an elaborate ceremony.
The temple is part of a larger complex that includes a research institute, library and museum commemorating those killed during Operation Blue Star in 1984. You'll see pilgrims bathing in the water, which is believed to have healing properties. And, there's a huge kitchen run by volunteers (anyone is welcome to help roll chapatis, serve food or wash up), who encourage all visitors, regardless of race or religion, to sit down and eat together in the dining hall.
Away from the temple
A short walk from the temple is Amritsar's continue reading…
How To Reach

You can drive into Amritsar from neighboring states. Bus services also connect Amritsar with most north Indian towns, including Chandigarh (235 Kms), Delhi (450 Kms), Shimla, Kulu, Manali, Dharamshala and Dalhousie in Himachal Pradesh, Dehradun and Rishikesh in Uttar Pradesh and Jammu. There is also a bus service to Lahore, 35 km away, which is the only overland connection between India and Pakistan.
The Sri Guru Ram Das Jee International Airport is about 11 km. from town, and is connected by domestic and international flights. You can get to town by a pre-booked rented car, taxi, or auto-rickshaws. For more information click here

Amritsar is connected by direct trains to major Indian cities like Delhi, Jammu, Mumbai, Nagpur, Calcutta and Chandigarh.For more information click here
Best Places To Stay in Amritsar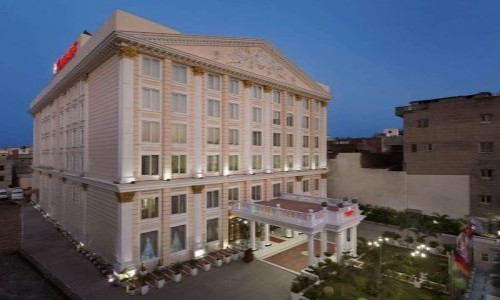 Ramada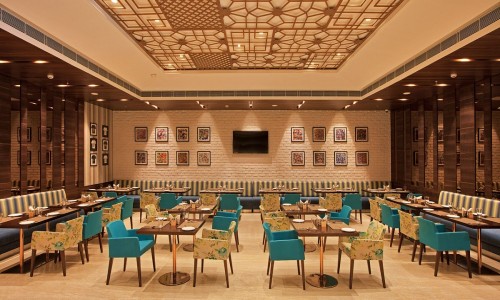 Lemon Tree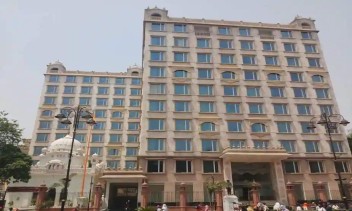 Saragarhi Niwas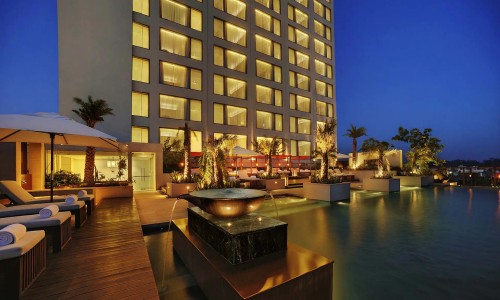 Hyatt Regency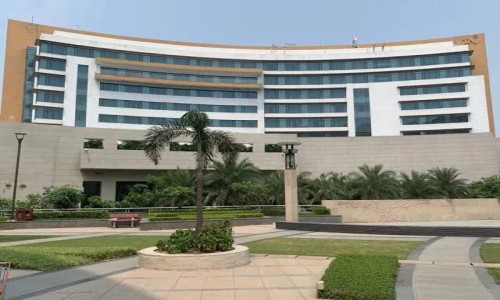 Taj Swarna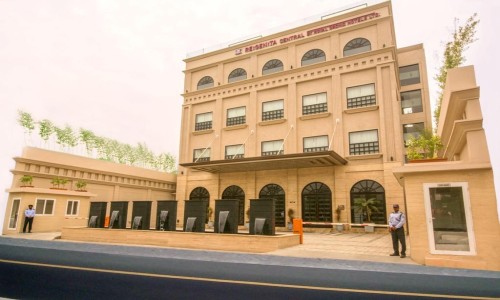 Regenta